In a world where men continue to dominate positions of cultural, economic, and political leadership in America and across the globe, gender equality can sometimes feel light years away. And while individuals and organizations are working towards a future where women will no longer have to fight for a seat at the table, it's important to remember our foremothers who set the foundation for today's activism.
Even when there was no path to follow back then, they blazed a trail and paved the way for our efforts today. We've got a long way to go, but if these women can help shape America for the better, then there's no reason why we can't make a positive dent in history, too.

Amelia Earhart

As the first woman aviator to fly solo across the Atlantic Ocean, Amelia Earhart challenged the traditional stereotypes of her time. She went on to receive the U.S. Distinguished Flying Cross for her extraordinary accomplishment, after moving on to break many more records and document her experiences in fascinating books. Sadly, her life was cut short when she and her navigator, Fred Noonan, disappeared in 1937 while attempting to fly around the globe. To this day, the San Francisco Chronicle states that the mystery of her disappearance still captivates people everywhere.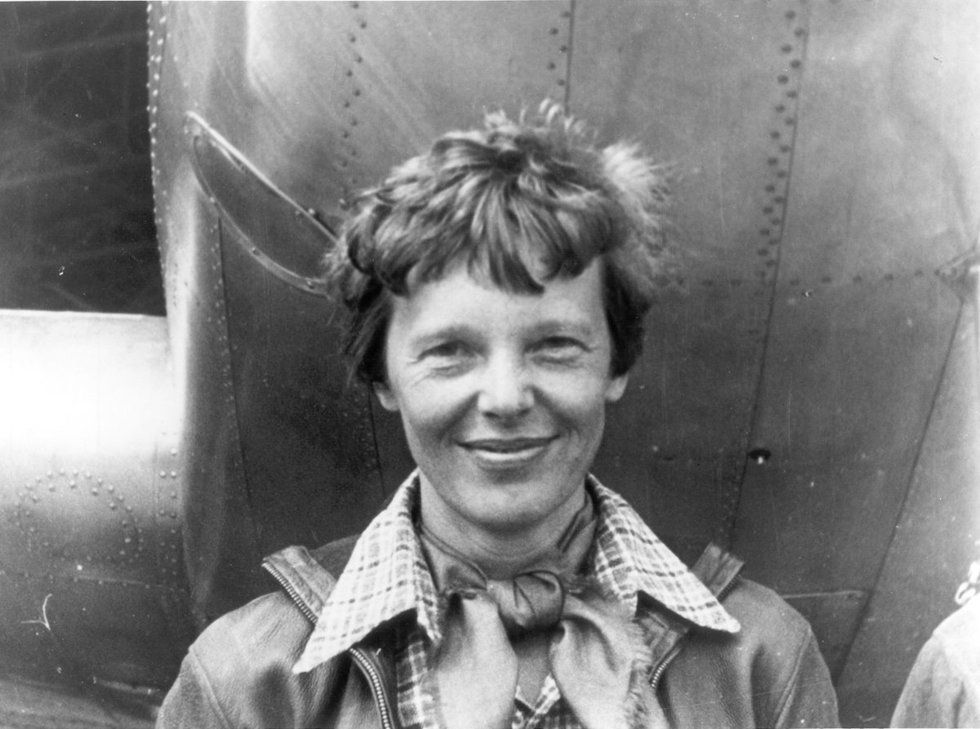 upload.wikimedia.org
Rosa Parks

Sitting down when and where you are not supposed to may seem like just a simple act of defiance, but CNN states that it was enough to be a pivotal catalyst in America's civil rights movement. In 1955, Rosa Parks made history when she refused to give up her seat on the bus to a white man — a custom that was expected in the time of segregated buses — and was slapped with a civil disobedience charge. Parks came to be known as "the mother of the freedom movement" and continued her activism throughout her life, playing a major role in the Montgomery bus boycott and serving as a symbol of the historic movement.


]

Margaret Hamilton

We all know the story of the first man on the moon, but what many don't know is that it was a woman who put him there. Margaret Hamilton was a 24-year-old mathematics graduate who worked in a lab despite living at a time when women were discouraged from going into highly technical work. Despite this, she eventually led a team credited for developing the software behind Apollo and Skylab — pioneering one of the most groundbreaking and epic accomplishments in human history.

Sacagawea

Best known for her stark contributions to the Lewis and Clark expeditions in the American West, Sacagawea has since become a symbol for women's independence. A woman from the Lemhi Shoshone tribe, she traveled thousands of miles, crossing North Dakota all the way to the Pacific Ocean. On the way, she established cultural contracts with Native Americans. An article on Thought Co claims that no other Native American woman has more statues in her honor. Not only is her portrait on the new dollar coin, but monuments of her can be seen in public schools, lakes, and parks.


Ruth Bader Ginsburg

Hot on the heels of her graduation from Cornell University, Ruth Bader Ginsburg wasted no time and decided to get her law degrees from both Harvard and Columbia law schools. She then went on to become a professor at some of the most esteemed law schools in America, but she was even more instrumental at the American Civil Liberties Union (ACLU), where she helped establish the Women's Rights Project. In 1980, Ginsburg was nominated to the Supreme Court by then President Bill Clinton. During her tenure, she was known to be incredibly outspoken and not afraid to express opinion when needed, earning her a well-deserved place in Special Counsel's feature on female trailblazers in the legal profession. To this day, Justice Ginsburg continues to use her voice to mold the course of America's history.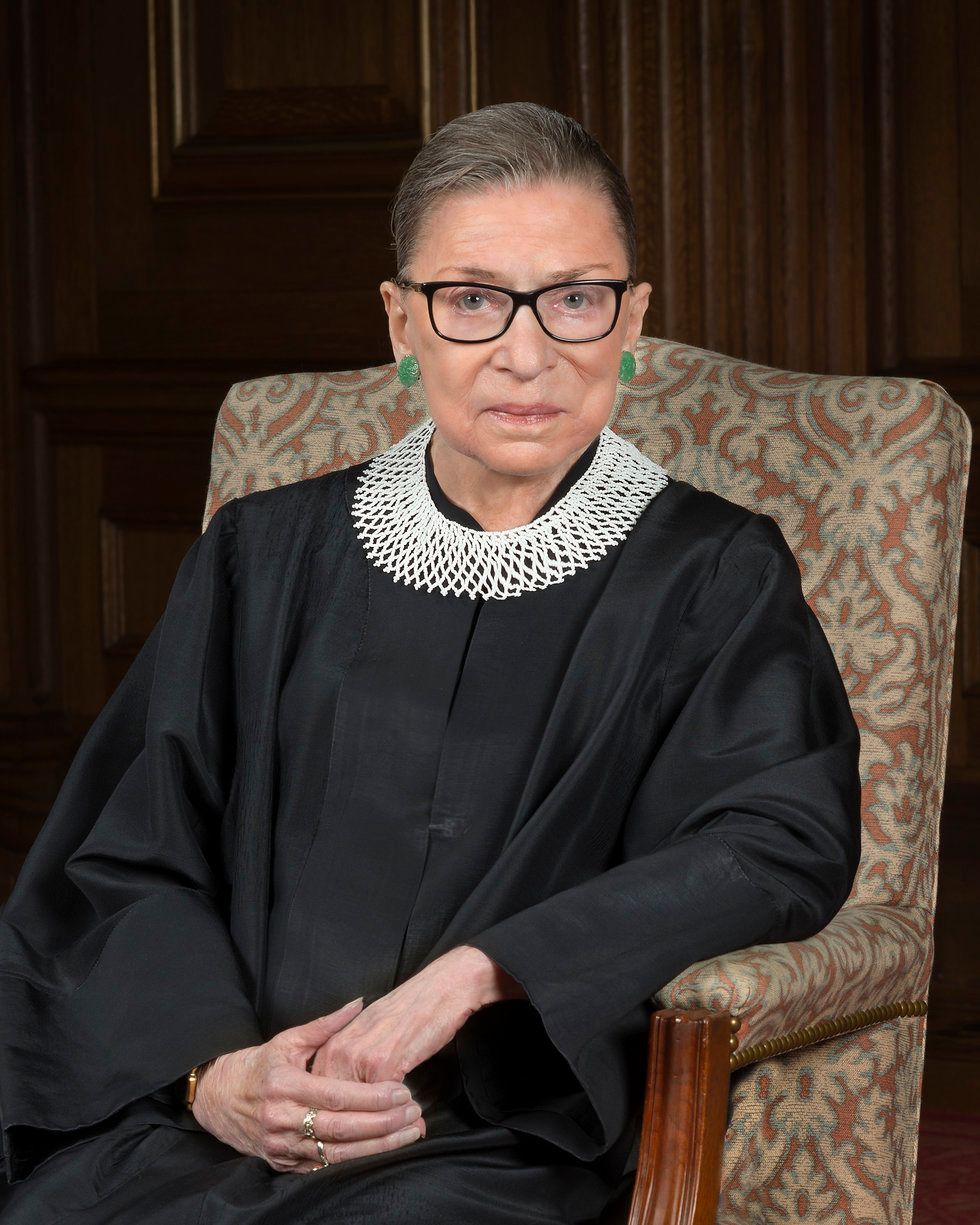 upload.wikimedia.org
3 min read
Lifestyle
Email armchairpsychologist@swaaymedia.com to get the advice you need!
Help! My Friend Is a No Show

Dear Armchair Psychologist,

I have a friend who doesn't reply to my messages about meeting for dinner, etc. Although, last week I ran into her at a local restaurant of mine, it has always been awkward to be friends with her. Should I continue our friendship or discontinue it? We've been friends for a total four years and nothing has changed. I don't feel as comfortable with her as my other close friends, and I don't think I'll ever be able to reach that comfort zone in pure friendship.

-Sadsies

Dear Sadsies,
I am sorry to hear you've been neglected by your friend. You may already have the answer to your question, since you're evaluating the non-existing bond between yourself and your friend. However, I'll gladly affirm to you that a friendship that isn't reciprocated is not a good friendship.


I have had a similar situation with a friend whom I'd grown up with but who was also consistently a very negative person, a true Debby Downer. One day, I just had enough of her criticism and vitriol. I stopped making excuses for her and dumped her. It was a great decision and I haven't looked back. With that in mind, it could be possible that something has changed in your friend's life, but it's insignificant if she isn't responding to you. It's time to dump her and spend your energy where it's appreciated. Don't dwell on this friend. History is not enough to create a lasting bond, it only means just that—you and your friend have history—so let her be history!
- The Armchair Psychologist

Need more armchair psychologist in your life? Check out the last installment or emailarmchairpsychologist@swaaymedia.com to get some advice of your own!