Explore stories
Member communities
SWAAY voices
Close
MEMBER COMMUNITIES
SWAAY VOICES
In a world where men continue to dominate positions of cultural, economic, and political leadership in America and across the globe, gender equality can sometimes feel light years away. And while individuals and organizations are working towards a future where women will no longer have to fight for a seat at the table, it's important to remember our foremothers who set the foundation for today's activism.
Even when there was no path to follow back then, they blazed a trail and paved the way for our efforts today. We've got a long way to go, but if these women can help shape America for the better, then there's no reason why we can't make a positive dent in history, too.

Amelia Earhart

As the first woman aviator to fly solo across the Atlantic Ocean, Amelia Earhart challenged the traditional stereotypes of her time. She went on to receive the U.S. Distinguished Flying Cross for her extraordinary accomplishment, after moving on to break many more records and document her experiences in fascinating books. Sadly, her life was cut short when she and her navigator, Fred Noonan, disappeared in 1937 while attempting to fly around the globe. To this day, the San Francisco Chronicle states that the mystery of her disappearance still captivates people everywhere.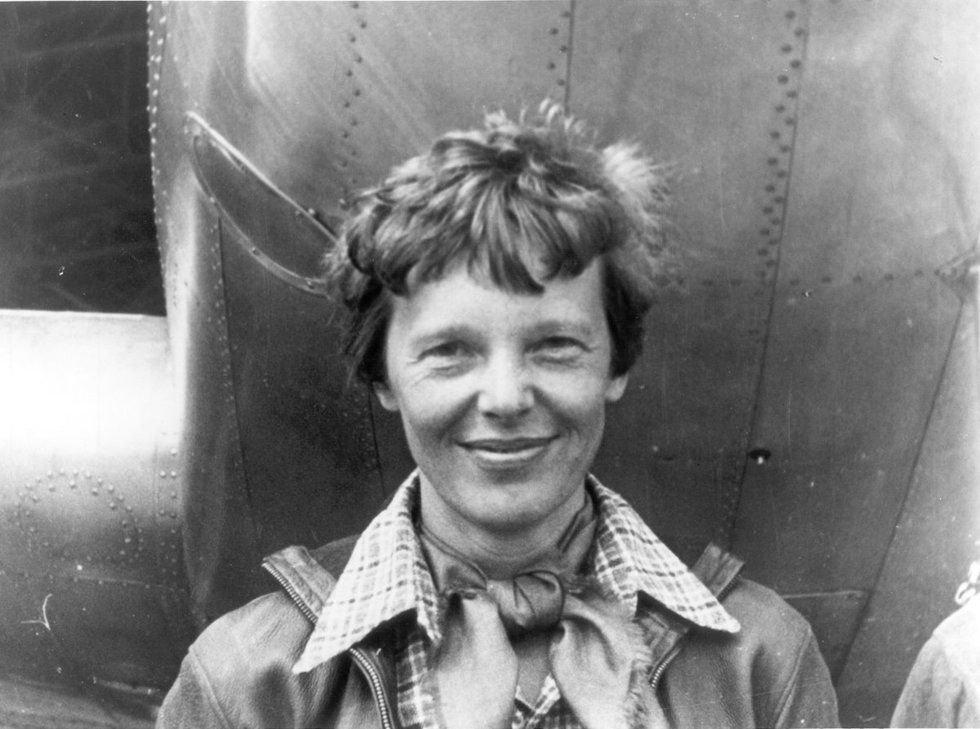 upload.wikimedia.org
Rosa Parks

Sitting down when and where you are not supposed to may seem like just a simple act of defiance, but CNN states that it was enough to be a pivotal catalyst in America's civil rights movement. In 1955, Rosa Parks made history when she refused to give up her seat on the bus to a white man — a custom that was expected in the time of segregated buses — and was slapped with a civil disobedience charge. Parks came to be known as "the mother of the freedom movement" and continued her activism throughout her life, playing a major role in the Montgomery bus boycott and serving as a symbol of the historic movement.


]

Margaret Hamilton

We all know the story of the first man on the moon, but what many don't know is that it was a woman who put him there. Margaret Hamilton was a 24-year-old mathematics graduate who worked in a lab despite living at a time when women were discouraged from going into highly technical work. Despite this, she eventually led a team credited for developing the software behind Apollo and Skylab — pioneering one of the most groundbreaking and epic accomplishments in human history.

Sacagawea

Best known for her stark contributions to the Lewis and Clark expeditions in the American West, Sacagawea has since become a symbol for women's independence. A woman from the Lemhi Shoshone tribe, she traveled thousands of miles, crossing North Dakota all the way to the Pacific Ocean. On the way, she established cultural contracts with Native Americans. An article on Thought Co claims that no other Native American woman has more statues in her honor. Not only is her portrait on the new dollar coin, but monuments of her can be seen in public schools, lakes, and parks.


SEE ALL MEMBER BENEFITS
Ruth Bader Ginsburg

Hot on the heels of her graduation from Cornell University, Ruth Bader Ginsburg wasted no time and decided to get her law degrees from both Harvard and Columbia law schools. She then went on to become a professor at some of the most esteemed law schools in America, but she was even more instrumental at the American Civil Liberties Union (ACLU), where she helped establish the Women's Rights Project. In 1980, Ginsburg was nominated to the Supreme Court by then President Bill Clinton. During her tenure, she was known to be incredibly outspoken and not afraid to express opinion when needed, earning her a well-deserved place in Special Counsel's feature on female trailblazers in the legal profession. To this day, Justice Ginsburg continues to use her voice to mold the course of America's history.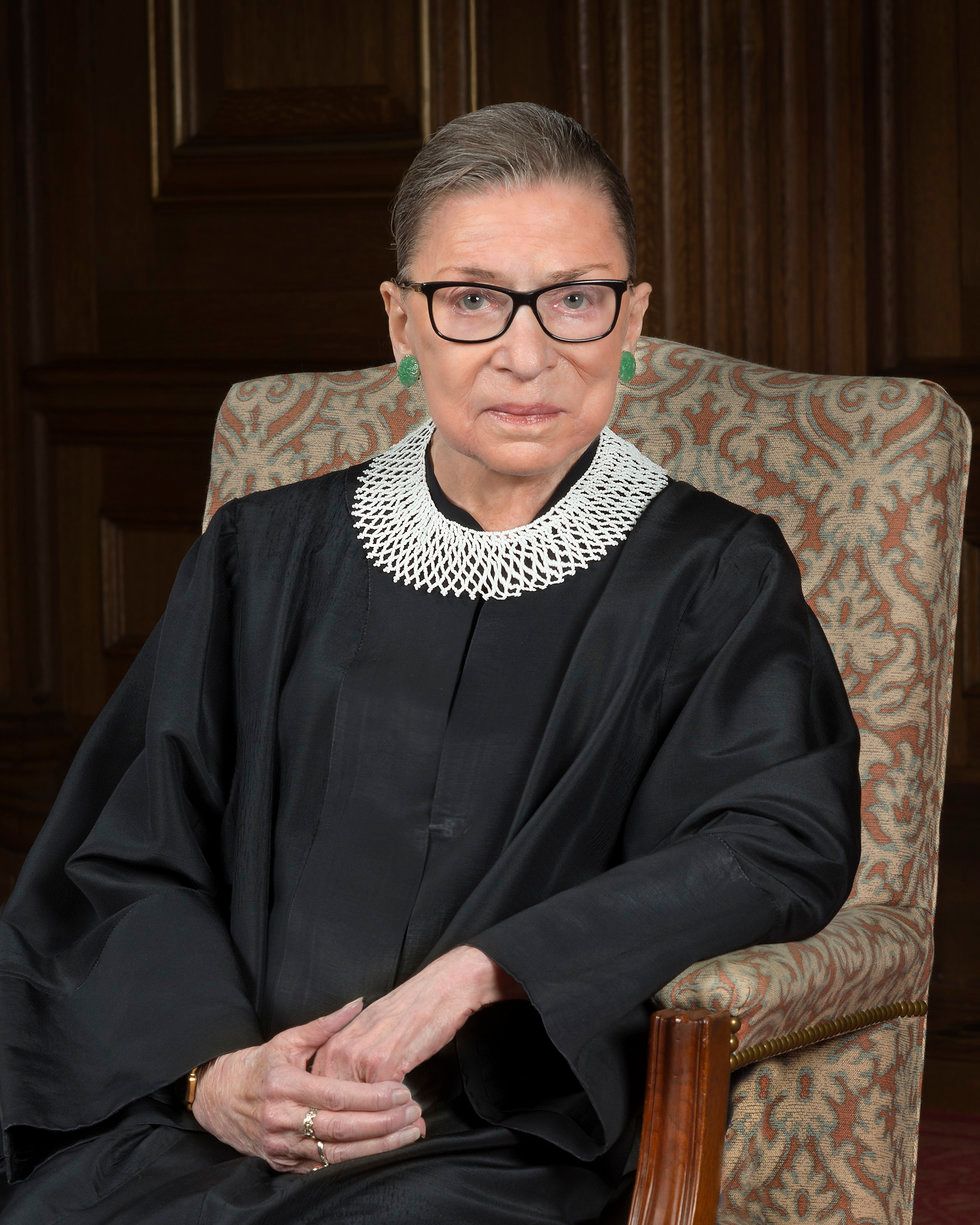 upload.wikimedia.org
Sponsored
It isn't always easy to stay on top of your finances, especially when you have developed unhealthy spending habits over the years. However, as you begin to realize the many benefits of having healthy finances, it can become something you want to make a conscious effort to improve. When your finances are in a good place, you often have access to better opportunities whether it be a mortgage loan, greater credit line or business loan. On that note, here is how you can become an expert at managing your finances in case you need a few tips.
---
Learn to Use Technology
The good thing about managing finances in the technological age is that you don't have to do it alone. There are so many apps available that will help you pay bills on time and track your expenses. For instance, some apps force you to live within your actual income and tell you what to do when you need to balance your budget.
If you need an app that will help you get better at saving, then some will set aside your spare change for you. Also, don't be afraid to use more simple tools such as your smartphone calendar to set reminders about payments if you don't automate them.
Seek Legal Advice
Sometimes, being an expert at something means understanding that you can't possibly know it all. This is why you have professionals around you that can help fill in the gaps where you're lacking. Consider hiring a legal firm to help with any challenges that are beyond you. Lexington Law is a good firm as they could help remove negative items from your credit report. Read this Lexington Law Review (Our #1 Credit Repair Service of 2019) to find out more about how they could help improve your finances.
SEE ALL MEMBER BENEFITS
Prioritize Learning
You can't do better than what you know when it comes to managing finances. You should, therefore, invest your time in learning more about finances and how to manage them. Think about what your goals for your finances are and what knowledge gaps you need to fill.
For example, if you want to invest in the stock market so that you can improve your net worth, then you may need to learn more about investing to do so successfully. To boost your knowledge, try reading articles on credible blogs that share finance information from professionals. Also, be weary of content from finance-driven companies as it could be biased.
Work on Growing Your Income
As a self-proclaimed finance guru, you know that the more sources of income that you have, the better. Work on increasing your streams of income so that you have more money to meet your targets whether it's to save for a property or put larger sums towards retirement. One way to do so would be by getting extra income by doing social media marketing for businesses or creating tutorials on YouTube. If you own a property, renting out rooms is a great way to make passive income.
Live Within Your Means
It can be difficult to live within your means when you live in a society that is always presenting you with things to buy. However, being more conscious about the things that you purchase could help you realize that most are wants rather than needs. To live within your means, always take time to think about a purchase as opposed to impulse spending. You should always get good at bargain hunting as many times you can find items of similar quality at a cheaper price.
Learn How to Manage Debt
Debt doesn't have to be a bad thing if you understand how it works and how to manage it. It can be a tool for credit building when you understand the fundamentals. For instance, if you take out a loan or credit card, always be mindful of your interest rates.
By paying the amount of money you borrowed back in full before the due date, you won't have to pay interest on what you borrowed. If you can't pay back in full, paying more than the minimum payment will ensure you incur less interest. For the most part, the secret to good debt management is never spending more than you can afford to pay back.
Managing finances is a life skill that can help improve your quality of life. By following the mentioned tips and taking your finances more seriously, you're more likely to master the art of healthy finances.